Insights Center Perimeter is in the Perimeter Town Center office complex, located at the intersection of Hammond Drive and Peachtree Dunwoody Road in Sandy Springs.
Driving from Hartsfield-Insights Center Atlanta International Airport:
Take I-85 NORTH to GA 400 exit #87 (50¢ toll road.)
Take exit #4-A toward Peachtree Dunwoody Rd / Johnson Ferry Rd
Turn right at Glenridge Connector
Turn left at Peachtree Dunwoody Rd.
CROSS Hammond Drive. Perimeter Towne Center is on your immediate right.
Turn right into Perimeter Towne Center (at Uncle Julio's).
Drive straight back. Insights Center is in Building D, two buildings behind Woodham's eye clinic. The entrance is on the lower level between buildings D and E.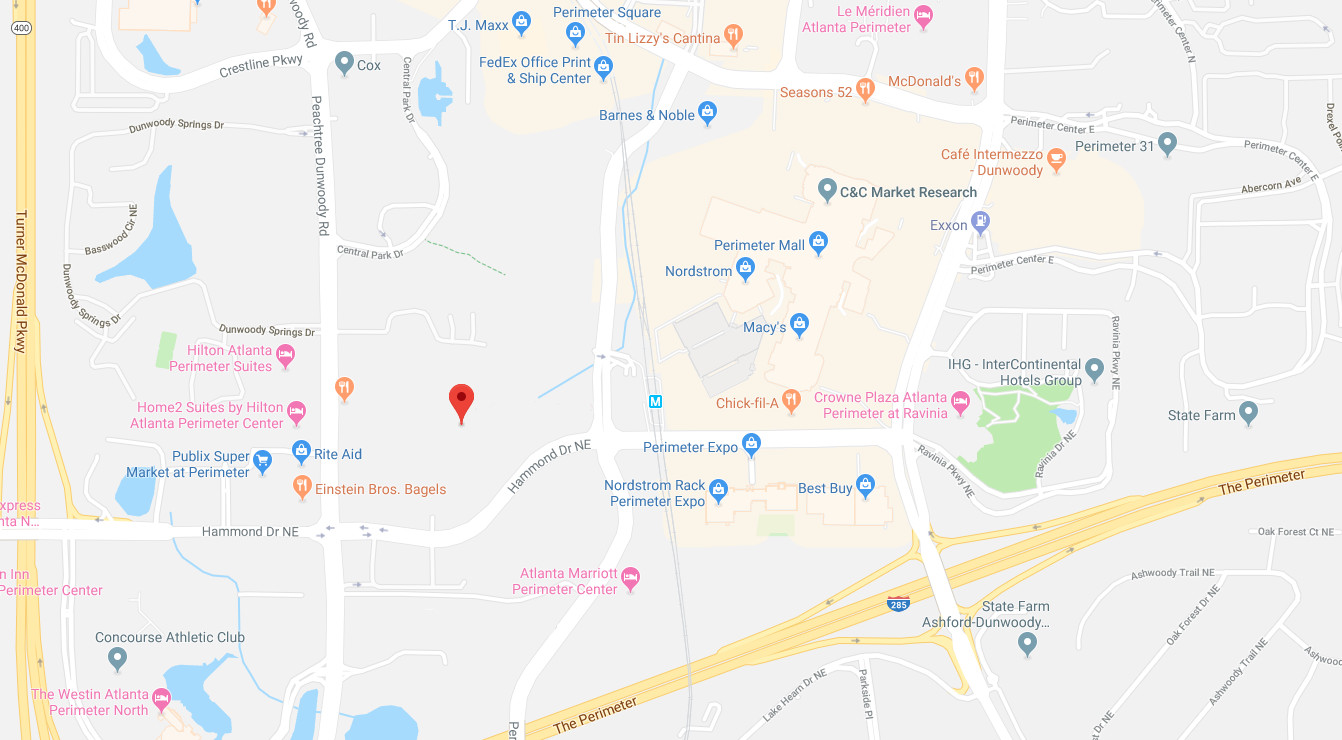 Taking MARTA rail system from airport:
NOTE: It takes approximately 45 minutes to travel from Airport Station to Dunwoody Station. We will pick-up and drive clients to and from the Dunwoody MARTA Station (for faster service please make arrangements in advance.) Taxi service and hotel shuttle service may also be available. Otherwise, it takes approximately 15 minutes to walk from the station to our office. For more information on train schedules call MARTA at 770-984-7000 or visit http://www.itsmarta.com/.
Take the NORTHBOUND train. At the Lindbergh Station, make sure you are on a train continuing NORTH to North Springs.
If your train is continuing NE to Doraville, disembark and wait for the next train, which will travel NORTH to North Springs.
Exit the train at the DUNWOODY station (next to Perimeter Mall).
Follow the signs to Hammond Drive and turn RIGHT (going away from the mall).
Continue 1/4 mile to the1140 Hammond Drive entrance.
Continue to stop sign, locate campus directory for map.
Insights Center is in building D, and the entrance is across the courtyard from building E.