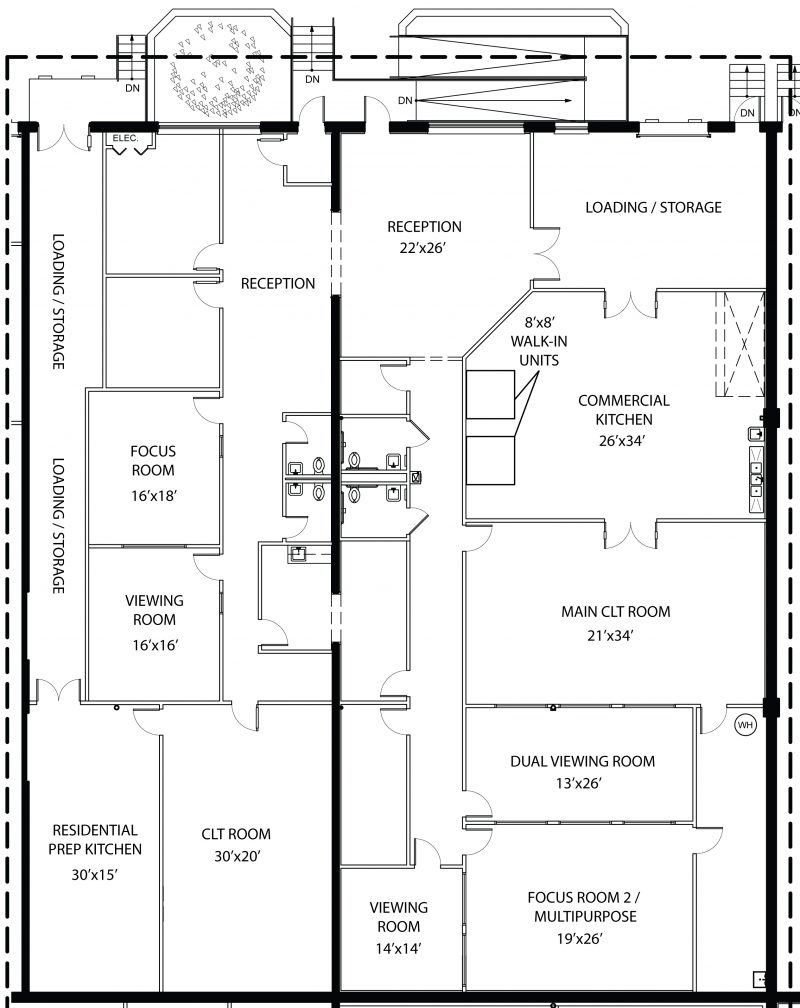 Insights Center prides itself on its research facility. It is energetic, modern, ultra hospitable and equipped with the absolute best of today's technology. You won't find a more creative, comfortable, versatile or accommodating workspace in the city.
Located in Boston, less than 10 miles from Logan International airport, our facility is equipped for all your research needs.
A visit to Insights Center might have you wondering if you've walked into a business or a contemporary home with fabulous décor and all the comforts and conveniences today's technology can offer. The atmosphere is light and cheerful with pops of color and energy. Common spaces, quiet spaces and work spaces are all are creatively inviting and designed with you in mind—to allow you to work comfortably and easily and to allow your projects to progress smoothly.
The rooms themselves are spacious and flexible.
Our CLT room is so flexible it can accommodate 40+ computer stations or be transformed into an inspiring space for ideation or display of large products like appliances.
Our viewing area allows you to see into the CLT and prep area or into our IDI room on the other side. Dual cameras allow our clients to toggle from prep to test and back with the latest in video technology and a state-of-the art sound system. Two kitchen-prep rooms makes food service a breeze. Fully equipped with 12 microwaves, ample refrigerator and freeze space and thirty feet of stainless counters. Top it all this off with Insights Center hospitality and our hope is that you won't want to leave.
Location:
110 Cummings Park, Woburn, MA 01801
Area:
4,000 sq. ft
Services:
Focus Groups Social Media Research Creative Sessions IDIs Ethnographies Usability Tests PowerPairs Online Surveys Programming and Hosting Telephone Sensory Research Placements Intercepts